Étienne Vendette CSP
An
experienced
speaker,
a talented artist.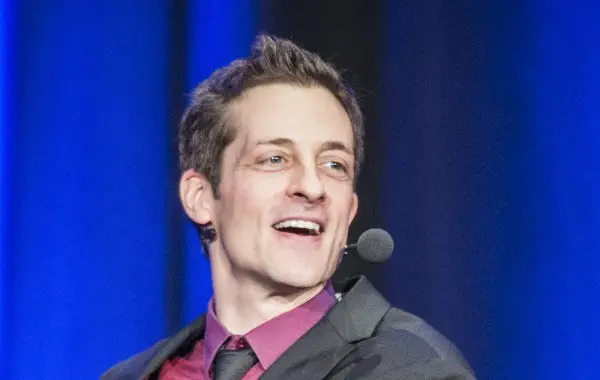 Who is Étienne Vendette, CSP?
Étienne is not only a professional motivational speaker, he is a renowned magician with international acclaim. (vendette.com).
He was the featured magician at Lotte World Adventure, the world's largest indoor theme park, in Seoul, South Korea. There, Etienne performed over 2300 shows. In Japan, he starred in the "Las Vegas In Crown", a revue held at premiere hotel, Nagoya Castle.
Étienne has also been highlighted as part of the Just For Laughs comedy festival in Montreal, the International Summer Festival in Quebec, and as part of the Canadian Pavilion at Seville's World Exposition in Spain.
Étienne took part in "Solstrom", the television series produced by world-renowned entertainment troop, Cirque du Soleil. Broadcast in Canada, Europe, and Asia, this first collaboration with the Montreal-based entertainment giant showcased Étienne's work to millions of viewers.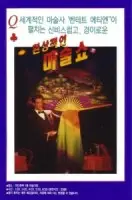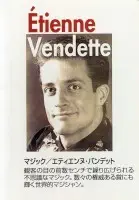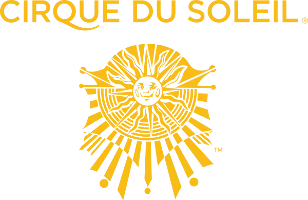 As a professional motivational speaker?
Étienne has presented keynotes to companies, ministries and associations for more than 15 years.
He has performed several times at TEDx events.
Étienne received in 2013 his Certified Speaking Professional (CSP) designation, the highest standard of excellence within the professional speaking industry.
What is a CSP?
The Certified Speaking Professional designation, established in 1980, is the speaking profession's international measure of speaking experience and skill. CSP is conferred by the National Speakers Association (NSA) and the Global Speakers Federation (GSF) only on those accomplished speakers who have earned it by meeting strict criteria. The letters CSP following a speaker's name indicate a speaking professional with proven experience who understands what is required and knows how to deliver client satisfaction.
How many CSPs are there?
World wide, less than 500 professional speakers hold this professional designation.
In 2013, only 48 Canadians hold this professional designation, including five Quebecers.
Why Should You Hire a Certified Speaking Professional?
Choosing a CSP maximizes your opportunity of providing a speaker with a message that will focus, elevate and enhance the mission of your meeting and stick firmly in the memories, attitudes and action plans of your attendees.
A CSP brings a proven track record of continuing speaking experience and expertise. Certified Speaking Professionals are committed to ongoing education, outstanding service and ethical behavior. Only you can determine which speaker will best meet your needs but a Certified Speaking Professional provides a solid place with which to begin your search.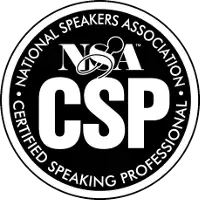 Why Hire A Professional Motivational Speaker?
A professional, by using his skills as a speaker and entertainer can often reach out to his audience and help them to feel… motivated!
He can put things in perspective, and help to show that their goals are within reach. He can motivate his spectators to do the things they want to do, but haven't taken any action yet.
Everybody needs to be motivated on a regular basis. Books and other people around us are important as well as assisting professional conferences that can help those who wish to progress, increase their satisfaction, and produce better results.
Etienne Vendette is a professional member of the Canadian Association of Professional Speakers (CAPS), the National Speaker Association (NSA) and the Global Speaker Federation (GSF).
Why is this important for you?
Because members of CAPS must abide by an ethics code, which helps you make a better choice. They must represent their qualifications in an accurate and publicized way and must respect the intellectual property of the content they use for their presentation.
"You knew exactly how to attract the audience, thanks to your magic, but also evoked reflection on numerous aspects of life.
All of this slanted toward your personal experiences, magic, and your effective methods for making your audience laugh and encouraging their participation.
We all enjoyed much more than a simple evening of entertainment. Thank you very much!"
- Jacques St-Laurent, President
Bell Helicopter Textron Canada limited
- Caroline Limoges, Presidente
Club Premier @ Bell
"It was a pleasure to have you at our annual general assembly for employees of Indian and Northern Affairs Canada.
Our employees' reactions were very positive. After an evaluation following your presentation, it was obvious that your performance was very much appreciated.
More than 90% of those that responded to the survey about your presentation evaluated your performance as either "very good" or "super". We recommend, without hesitation, your presentation without hesitation, we recommend your lecture "The Magic of Success", which perfectly combines motivation, comedy, and entertainment, to any other organization."
-Dominic St-Pierre
Director of Executive and Communication Services
Indian and North Canadian Affairs
"I wanted to thank you for participating in our Conference on communication for CBC/Radio-Canada.
Your presentation was greatly appreciated and was the subject of much praise.
The audience was particularly enamored by the quality of your presentation as well as your comfort and ease in both languages (French and English).
The activities that you presented helped our guests socialize and inspired team spirit by utilizing the very themes discussed in the conference all while encouraging discussion amongst our colleagues."
- Bill Chambers
Vice president of Communication
CBC/Radio-Canada
"I think that you delivered your performance brilliantly.
Emploi-Quebec thanks you and we are convinced that those who were present for your performance were enriched with tools and knowledge helpful toward both their personal and professional endeavors, all while enjoying a wonderful evening full of magic and humor."
- Diane Levasseur
Labor Development Consultant
Emploi-Québec
"The conference, « The Magic of Success » was one so entertaining and enriching that it can only be described as « wow » ! Much appreciated by all, Etienne Vendette brought a sense of humor and originality to his conference using his mastery of magic tricks.
Thank you and once again, bravo, for a great conference!"
- Nathalie Boulanger
Trust Banque Nationale
On behalf of the NACAT 2013 organizing committee, Jack and I want to say thank you for your presentation at our opening general meeting last month. The reviews and comments that we received on both the message and the presentation method were all positive.Pictures were posted to the NACAT Facebook page during your presentation and some of the comments were:
"Awesome!", "Fantastic presentation!", and "It was a great way of starting the conference. He was magnificent!"Other feedback from the attendees echoed these remarks, and everyone thoroughly enjoyed it. It was serious, yet entertaining. Again, thank you for a great presentation!
- Matt Dewey
Conference Coordinator
- Jack Erjavec
Executive Vice-President

Your message, presented with a lot of talent and humor, was inspiring, motivating and entertaining. I should add that the evaluations completed by the participants confirmed that they enjoyed the event and I have received nothing but praise for you.
I would be pleased to recommend you to any organization wishing to plan an event where the participants will be motivated, energized and entertained by someone who, with great talent, transmits a wonderful message while making everyone laugh.
You helped us achieve all our goals on October 21th. We had a great time and the event was a great success.
Personally, it was a pleasure to meet you and spend a morning with you.
Sincerely,
- Me Charles E. Flam
Lawyer
Managing Partner & CEO
Robinson Sheppard Shapiro s.e.n.c.r.l/LLP
Etienne has a unique ability to combine magic and comedy into his performance that not only entertains our audience but leaves them with a very clear message about the direction that we, as an organization, aspire to achieve. The performance was highly entertaining, yet had a subtle but strong message to the team.
I would highly recommend Etienne to anyone looking for a creative and entertaining way to reinforce a strong message to his/her team.
- Vincent Rea
Senior Vice President
Akzo Nobel Canada Inc.
I want to thank you for providing a bilingual keynote, frequently alternating between our two official languages, which has been appreciated by participants, for the fun generated by your magic and finally for your personal stories that made us reflect on our personal and professional life balance.
- Sylvain Giguère
Assistant Commissioner – Policy and Communications
Office of the Commissioner of Official Languages
On behalf of the Financial Management Institute of Canada, I want to thank you for your wonderful presentation / show during our professional development week that took place at the Casino du Lac Lemay Conference Center in Gatineau , from November 23 to 27, 2009.
We greatly appreciated the ease with which you made the presentation in both official languages, and the reinforcement of the four themes covered during the presentation.
Your presentation was both motivational and spectacular. Participants had only praise towards you.
Thank you again for sharing this extraordinary event with us.
Sincerely,
-Gisèle Dallaire
Financial Management Institute of Canada

During his presentation, he understood the message that we wanted to convey to the community, about the importance of believing in their dreams, go after their passions, and especially, the importance of believing in oneself.
Etienne was able to adapt to very different types of audiences.
In all, three presentations were performed, and participants agreed they were spectacular. Etienne can deliver a message while holding the audience on the edge of their seat. He is very entertaining and includes comedy in his presentation. He was able to motivate the audience.
Without a doubt, we recommend the Magic of Success.
- François Cossette
CEO
SADC de Matagami
We would like to thank you for your participation in our corporate meeting, held November 4 and 5 at Mont-Tremblant.
Your motivational keynote was the culmination of a magical event with all our employees. The theme of your presentation was well anchored with the spirit of our meeting.
With your energy, your humor and your famous magic tricks, you were able to provide a welcome change to this event.
Again, thank you and congratulations!
- Rémy Therrien, ing. President
CROESUS Finansoft
A simple word to congratulate you for the keynote you gave during our Annual Day.
Finally, a keynote that can communicate the message while entertaining the audience. Our team greatly appreciated the formula and was entertained.
Personally, I was very happy with the content of the keynote, particularly the importance of self-commitment (in daily life), not to be afraid of change, and the importance of passion. These themes are important to us and were presented in such a unique way.
Hats off to you, Mr. Magician!
- Mario Lévesque
President
Vitrerie Lévis inc.
On behalf of UPA, I wanted to thank you for your participation during our retreat.
Your presentation, full of magic tricks, was both entertaining and stimulating. In this respect, the satisfaction rate of our participants was over 90%.
Here is some feedback we received throughout the day:
« Bravo to you for having entertained us with The Magic of Success after our dinner. »
« It was a great idea to hold a conference that was able to reach us on a different level. »
« The Magic of Success: if we could have your show in our region, it would be very convenient.»
- Hélène Benoît, Directrice
Direction de la vie syndicale
Union des Producteurs Agricoles
"On behalf of the entire Project Services team, I would like to thank and congratulate you for your keynote "The Magic of Success" in Alma on November 20.
The attendees greatly appreciated it, and found the topics very entertaining.
It was a great performance, done with great professionalism."
- Donald Boily, ing.
Head of Project Services
Ministry of Transport, Quebec

"Your presentation during our event consisted of pure…magic. We cannot pinpoint whether it was your motivational lectures or magic tricks that better raised the spirits of our participants because you combined the two in a complementary and inextricable way.
You knew how to generously share your profession and expertise with ease. The evaluations we received for your performance showed satisfaction of 94%, proof of a job well done."
- Gaston Leclerc
President, AQISEP
Etienne, we were very satisfied with your show, presented to the OSSTF members (Federation of Teachers in Ontario high schools) in May.
We received excellent feedback from the members at our AGM. Our members were delighted by your talent and the professionalism of your magic.
You made us take our mind off the day-to-day things and see life from another perspective. You made us laugh and think. I wanted to thank you for your cooperation, your dynamism and your availability. As you could see, many of our members asked to have you back again at a future meeting.
Thank you for everything. You fulfilled all our expectations and even more … A very big thank you for this amazing day!
- Cindy Rivera
President, Unit 58
FEESO
"The keynote you presented on August 23 for our staff was a huge success and we wish to express our warmest thanks.
Your words, particularly stimulating and filled with humor, will be remembered in our workplace for a long time.
Presentations like yours truly enhance our practice and allow us to grow in our work."
- Richard Leblanc
Director of Human Resources
Hauts-Bois-de-Outaouais school board

"It is with great pleasure that we thank you for your motivational performance, 'The Magic of Success' presented as part of our annual retreat for financial services.
The messages delivered in regards to passion, motivation, and perseverance, intermingled with magic tricks were impressive, pleasant, and entertaining. It is with pleasure that we recommend your motivational performance."
- Christine Brisson, CGA
Financial Controller
Conseil des écoles catholiques de langue française du centre-est
"Our participants were well impressed by your skill and talent, and appreciated the mix of humor and illusion while sharing your personal and professional journey.
You chose an amusing and unique way to conclude the evening by sharing your passion for your art."
- Bernard Pitre, Marketing Director
Westburne Electricity