Keynotes
Make an impact
with spectacular presentations!
Motivational keynotes
The Magic of Success™: keynotes combining Inspiration, Comedy and Magic to motivate your troops in a fun way.
Trust: a crucial advantage!!
Lead better and become the first choice for your customers, partners and suppliers by developing powerful trusting relationships.
Keynotes for schools / Academic
 Motivate your students to develop their ambition, motivation, perseverance, and desire to succeed.
The Magic of Success™
The Magic of Success™ aims to motivate its spectators to get into action and to begin the necessary steps to achieve their goals, in every aspect of their lives.
We would all like to be motivated and passionate, give the best of ourselves in our daily activities, and produce success after success. In reality, organizations too often face motivation problems in their troops.
The Magic of Success™ focuses on the advantages of a positive and determined attitude to increase your level of motivation and chance for success, all by promoting higher levels of happiness.

As a professional illusionist having had a chance to earn a living through my art, I have worked with Cirque du Soleil, presented over 2500 shows in South Korea, Japan, Spain, and for over 15 years in Canada, I have performed at several festivals, including Montréal's world-renowned Just For Laughs Festival.
The cumulative knowledge gained from these experiences was directed to the creation of these unique inspirational performances.
The presentation
The Magic of Success™'s running time can vary depending on your specific needs and time constraints. The keynote was conceived for an audience of professionals, managers, and employees.
By combining magic tricks, some visual, others humorous intermingled with lecture segments in which I discuss certain concepts that will make the difference between success and failure in personal and professional undertakings alike.
Concepts covered include:
1. Success and Passion.
2. Calculating the Stakes
3. Luck does not exist!
4. The importance of Perseverance.
5. Dealing with Change.
6. Etc…
All of these themes are presented in a lively, unique, and enjoyable manner so that the audience, along with remembering the presentation, will feel inspired and ready to jump into action as well.
I share my professional journey and the « truths » that I discovered along the way. These helped me succeed in the highly competitive entertainment industry and they will help my audience in all of their undertakings.
Of course, the presentation will be adapted to your specific needs.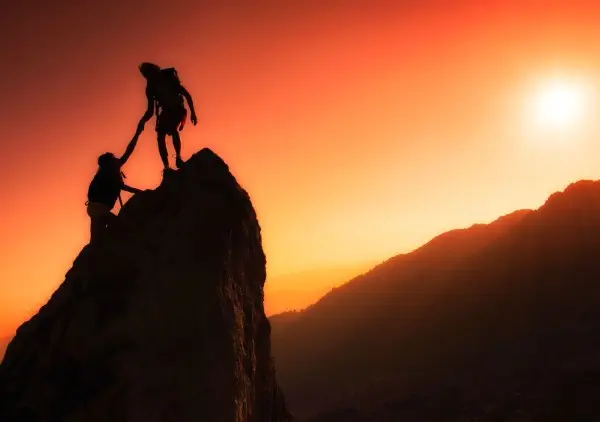 Trust can grow or destroy relationships and businesses:
People

follow

leaders who they trust.
People

buy

from salesmen that they trust.
People

pay more

for a brand they trust, and promote it to their contacts!
The trust advantage is probably the greatest advantage you can have. It is what you get when others trust you and believe in you.
Trust has a tangible impact on your efficency and your results.
What trust really is?
The impact of trust on business.
Lack of trust is probably what costs you the most!
The internal benefits.
The different levels of trust.
Organic trust vs transferred trust.
The 10 barriers to trust (Why don't people trust?).
The 8 elements of trust you need to develop and maintain.
How can you rebuild trust?
Tips for implementing these changes.
Without trust, influence is destroyed and leaders lose their teams. Businesses lose productivity, relationships, reputation, consumer loyalty, creativity, motivation, revenue and results.
« How much does the lack of trust cost you in influence and profit? »