Smart fun!
A competent emcee
for ungorgetable events.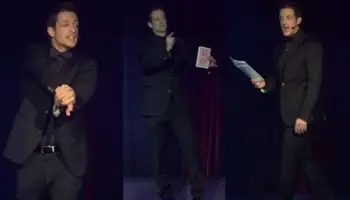 Having a good master of ceremonies is vital to the success of a event.
The role of the MC is to act as a host of the event, facilitate its smooth running and to ensure the outcome the organisers planned is achieved.
I am a
bilingual master of ceremonies
who ensures the smooth running of your evening:
Welcome the attendees, introductions of the guests, presenting awards, etc.
I perform bits of entertainment throughout the evening. Perfect to lighten a long awards ceremony when a show would not be appropriate.
Of course, the ability to present a magic trick in the event of a technical glitch or unexpected delay on stage can prove to be very useful during the event!